lykke li - little bit
i love this song, i heard it on wers(88.9) yesterday on my way to work. and when i got to work i found it on the web and listened to it a hundred times more. and then continued on with my ebay addiction.. so far this week alone i've bought...

the get up kids "on a wire" on 12" vinyl
chuck palahniuk "snuff"

childrens book from '68. it was about 13 dollars but too adorable to not buy


DOLLS. but i only got this lot for the one on the left. i'm going to sell the other two at my yard sale this weekend.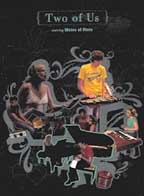 mates of state "two of us" dvd because i gave my copy to alec to take down to florida as a token of my sweetness

lee print on cork type board, so far i have three of these, and would eventually love to have a bazillion


the beach boys "pet sounds" on 12" vinyl. this one is the re-release that just came out september 2nd.

and i'm currently "watching" another 22 random knick knacks, vinyl, art, books, etc. but now it's time to gather my things and head down to mcinnis tattoo in providence to get some more work done on my chest piece.

OH AND.. get some double cheeseburgers off the dollar menu on the way because i eat meat now and love double cheeseburgers.